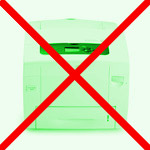 Well, they're really not GREEN GREEN, their environmentally green.
Youíve probably never heard of these printers and how environmentally friendly they are. Imagine NO toner cartridges, NO imaging units, NO messy toner dust, and NO landfill issues because there is very little that you have to dispose of.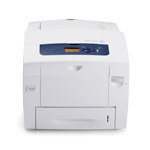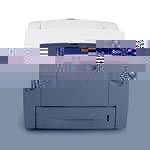 We'd like to introduce you to the Xerox solid-ink color printer family that uses resin-based solid ink sticks instead of powder toner. This technology results in brilliant color prints with virtually no negative effect on the environment. When the toner gets low you donít need to replace a messy toner cartridge or imaging unit, you just drop in more ink blocks and away you go. No need to throw out or recycle the old toner cartridges and/or imaging units because there aren't any!. Even the cardboard boxes that the ink comes in are made from recycled paper.
If you need to replace or add to your printer fleet, please consider a Xerox Solid-Ink Technology color printer or MFP (Multi-Function Printer) and make your contribution to a cleaner environment!
Landmark Systems has the Phaser 8570 printer in its Demo fleet and would love to give you a demonstration of its abilities. We may be able to show you how to save money on your color printing cost too!